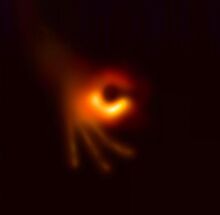 My information
Edit
Hello my name is SuperJeiro and I am 14 years old. And I am the editer for the EM and Arsenal wikipedia.
My experience on Roblox.
I joined roblox since 3rd of February 2018 and I experienced a lot on Roblox. All I did is play games, chat with other players, make friends and many more. The first game that I played was Survive the disasters and the experience was amazing. So I stayed playing Roblox within 1 year and 4 months. I always participating at event games on Roblox and I got awesome prizes which is great. And being a Robloxian is great. Profile : https://www.roblox.com/users/508426409/profile
My experience on discord
Edit
I joined discord since 11th of February 2019 and the first server I joined is the Typical Games. This is where I meet my discord friends out there.
My friends on Typical Games discord is like my family and its very very fun to talk each other. I joined alot of servers on discord.
Questions?
Edit
●Is Jeiro your real name? - Yes.
●Are you a male? - Of course!
●What are those primary things you do irl? - Playing, Eating and Sleeping.
●What type of food you like? - Steak.
●Are you friendly? - Yes.
●What nicknames friends called you? - Jairo and Jeero (Because they cannot pronounce my name)
Roblox Questions
●How did you discovered Roblox? - My favorite YouTubers played Roblox so I got interested to play Roblox.
●How many friends you have currently? - 200.
●What games do you play primarily? - Arsenal, Those Who Remain and Epic Minigames.
●What are your duties to do on TG group? - Help some followers about the game.
●Do you have Robux? - Nah.
My primary thing on Fandom Wikipedia.
Edit
My duty is to edit some of the things on the EM and Arsenal Fandom Wikipedia. I edit some of the things that they didn't added, some mistakes and more. I sometimes look in the Fandom Wikipedia about some of the details in the game. Plus I got interested to edit some of the things they didn't do on the Wikipedia so I decided to help edit some of the details on the EM and Arsenal. From now on im here to edit some stuff on the Fandom Wikipedia page.
Thats all about it. Thank you for reading about my information!
Community content is available under
CC-BY-SA
unless otherwise noted.