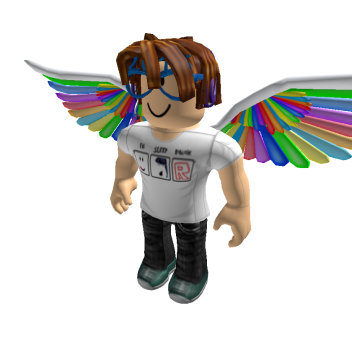 If you are here to report any vandalism, please reach to me in the message wall. Thank you!
Hello! Welcome to my bio!
Edit
Welcome to my bio! As you may know, I'm RikkiTan123, and I am a content moderator and an editor to the Typical Games Wiki.
I live in Singapore, living the Singaporean dream, but I know this is not what you came here for.
So, you might want to know more about me don't you? That's why you came into my profile? Sure, I can tell you more about it.
I am a My Little Pony fan (brony), a Roblox fan (obviously, if not I wouldn't be editing this wiki), a fan of Monstercat and a photography enthusiast!
My Little Pony Brony
Edit
The first time I watched My Little Pony was back in 2010 or 2011 when the first episode of the Friendship Is Magic series hit Singapore. I (kinda) loved the show until I stopped watching it in 2014 or 2015 before I re-watched it again in 2017 when the My Little Pony Movie came out.
Currently, I edit photos and put ponies or EqG/EG (Equestria Girls) humans into real-life photos that I took since 2018 after my first real-life photo edit was a success. I post these edits to Instagram (follow @rikkitan123.and.sunlight since you are here) and more random stuff in it.
How I Got Into Roblox
Edit
I knew about Roblox back in 2014 when it was heavily advertised back then. I forgot what was the first game that I played back then, but I know the first popular games I played while I was a newbie was Work At a Pizza Place and The Quarry. The Quarry is no longer popular, but it is worth a visit.
The first building I built was a house, that has no light and solely used through official Roblox models. Although it sucks, I was proud of myself back then.
My Life In Roblox
Edit
Currently, I am under these roles in some of these following groups (all groups I'm in will be in my Roblox profile):
Typical Games: Follower
Frappé: Customer
Glazin': Customer
Roblox Deathrun Fangroup: Follower
Pizza Place Club/Team groups: Member
For gameplay-wise, I own a mansion (which is the maximum as of now) in Work At a Pizza Place and a pro in Epic Minigames. I am a casual player for both Silent Assassin, The CrusheR and Archery Simulator.
How I Got Into Photography
Edit
I got into photography back in 2017 when I took a photo of a public bus driving on a service. Given the positive feedback, I started taking more photos of buses and also, picking up some photos of nature, infrastructure and tourist attractions.
Currently I posted about 600+ photos in my Instagram account, from buses to even Singapore's own tourist attractions.
How I Got Into Monstercat Music
Edit
Back when I was a curious kid back in 2015, I would look for songs that I liked from Epic Minigames and that's also where I discovered Monstercat as a whole label.
I decided to re-listen to the label again around August or September 2018 and I am still hooked into it!
How I Got Into This Wiki
Edit
So the main thing now is, how did I get onto this wiki?
Back in October 2018, BundleOfYoy (content moderator of Roblox Wikia) and a few others, including me, found this wiki (which you are currently in right now) and started to update the Wiki and to put as many details as we can.
Currently, this wiki now has more than 100+ pages and counting. The wiki still needs more information, so we need your help to contribute as well!
Thanks For Reading My Bio!
Edit
Although this looks pretty lengthy, I hope you enjoyed reading this bio. We need more editors, so if you think you have more knowledge than all of us, please help us by contributing to this wiki!
Here are my social media usernames if you want to know what I'm up to:
Instagram: @rikkitan123.and.sunlight
Discord: RikkiTan123 & Sunlight#4554
Twitter (inactive but starting to post stuff again): @RikkiTanRBX & @RikkiTanRBLX
If you ever wanna get in touch with me, you can let me know in the comments below or contact me on Discord (@RikkiTan123 & Sunlight#4554) if you happen to be in the same server as me.
One more thing before I end off, if you want to interact with me and other members of Typical worshippers I mean Typical Games members, feel free to join their Discord (but please remember this is a 13+ social media platform): https://discord.gg/jsDWVVj
Thank you and we'll see your next contribution here soon!
Community content is available under
CC-BY-SA
unless otherwise noted.