Meadows is the first world in Archery Simulator, built by worthyshiningkazoo. The world was one of the four worlds at the release of the game.
Quest givers
Edit
The world contains four quest givers, including one that can be unlocked when you purchased the 'VIP' pass.
Robin (Target Practice)
John (Metal Targets)
Arthur (Quick Targeting)
Henry (Royal Errand)
Meadows is one of the two worlds worthyshiningkazoo has built.
The map contains a VIP area for players who purchased the 'VIP' pass.
Meadows is currently the only world with four quest givers.
Quest giver, 'Robin', is the face of the game, as he appears in the game icon.
Quest giver, 'Robin', is a reference to Robin Hood.
Meadows appears in 2 game images that have been made by KxraDraws.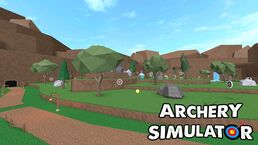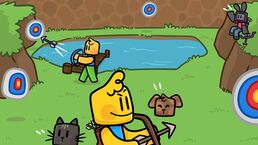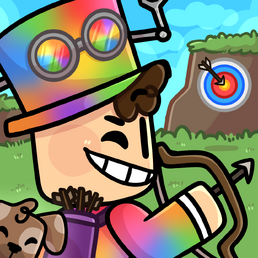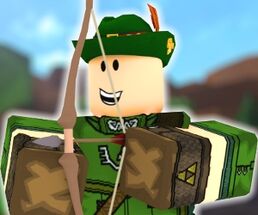 Community content is available under
CC-BY-SA
unless otherwise noted.